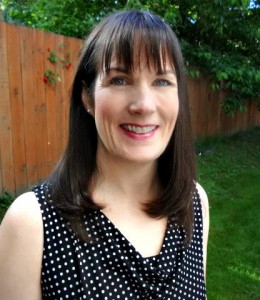 Registered Dietitian/Nutritionist
 Board Certified Specialist in Sports Dietetics
Experienced Diabetes Educator
Sally Hara's specialties include sports nutrition, eating disorders, diabetes, cardiovascular health, food sensitivities, and nutrition for behavior & mood disorders.
---
EDUCATION
Dietetic Internship: University of Washington.
Master of Science:  Nutrition Science, University of California, Davis
Bachelor of Science: Nutrition Science, University of California, Davis
Bachelor of Science:  Exercise Physiology, University of California, Davis
---
PROFESSIONAL CREDENTIALS
Registered Dietitian/Nutritionist (RDN, since 1996)
Washington State Certified Dietitian (CD, since 1998)
Board Certified Specialist in Sports Dietetics (CSSD; since 2008)
Certified Diabetes Educator (CDE; 1998-2015 )
---
PROFESSIONAL AFFILIATIONS
Academy of Nutrition and Dietetics (AND)
 Sports Cardiovascular & Wellness Nutritionists (SCAN) practice group
Professionals in Nutrition for Exercise and Sport (PINES)
Collegiate & Professional Sports Dietitians Association (CPSDA)
International Association of Eating Disorder Professionals (IAEDP)
---
Sally Hara currently has the distinction of being the first sports nutritionist in the Puget Sound area to be board certified.  A recognized expert among her peers, Sally is a contributing author to the Academy of Nutrition and Dietetic's 4th and 6th editions of Sports Nutrition; A Guide for the Professionals Working with Active People.  Sally has worked with athletes of all ages and abilities, and has provided sports nutrition guidance to a variety of coaches and teams, including recreational and professional athletes.
A Certified Diabetes Educator since 1998, Sally Hara is well-qualified to provide diabetes education. She brings a practical approach to diabetes management for all, and has a particular passion for helping diabetic athletes discover how to manage their diabetes while optimizing their athletic performance.
Sally Hara has over 10 years experience treating eating disorders. She works closely with other professionals (doctors and therapists) to provide nutrition education, strategies and support to patients recovering from eating disorders, and is well net-worked with eating disorder professionals in the greater Seattle area.
As the mother of a child with special needs, Sally has come to appreciate the impact food and nutrition can have on behavior and moods. Many factors, including food sensitivities, tendencies toward low blood sugar, nutrient deficiencies, and food & drug interactions can have significant effects on brain function. This has become another area of expertise for Sally who understands first-hand how challenging it can be for many children (and adults) with special needs to make dietary changes (or changes of any kind) and how sensory issues can effect dietary habits. She approaches nutrition therapies for these individuals with patience and sensitivity, developing plans that take into account the many challenges they face.
A native of Montana, Sally began her college education at Montana State U. before transferring to UC Davis where she completed 3 degrees and spent several years working in research laboratories before returning to the great Northwest. She completed her clinical internship at the U of WA in 1995 and proceeded to work in major medical centers in Seattle for the next 6 years as an outpatient dietitian and diabetes educator. In 2001 Sally started a private practice which later became ProActive Nutrition, LLC. In addition to her nutrition therapy work, Sally has taught several college level Nutrition and Exercise Physiology classes, and is a sought after public speaker. On a personal level, Sally enjoys endurance bicycling, hiking, and Nordic skiing.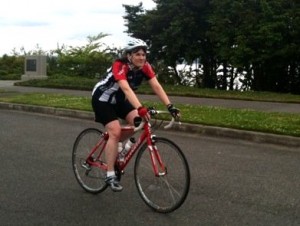 Sally is the official Sports Dietitian and Diabetes Educator to the type 1 diabetic athletes of the Sports and Diabetes Group NW .  She also actively supports the Juvenile Diabetes Research Foundation (JDRF) and feels privileged to be able to train with their local cycling team. She is also a volunteer Nordic ski instructor for Outdoors for All, helping to make outdoor recreation accessible to individuals with special needs.